mikiGREEN Duo.Set.Spray. Black or white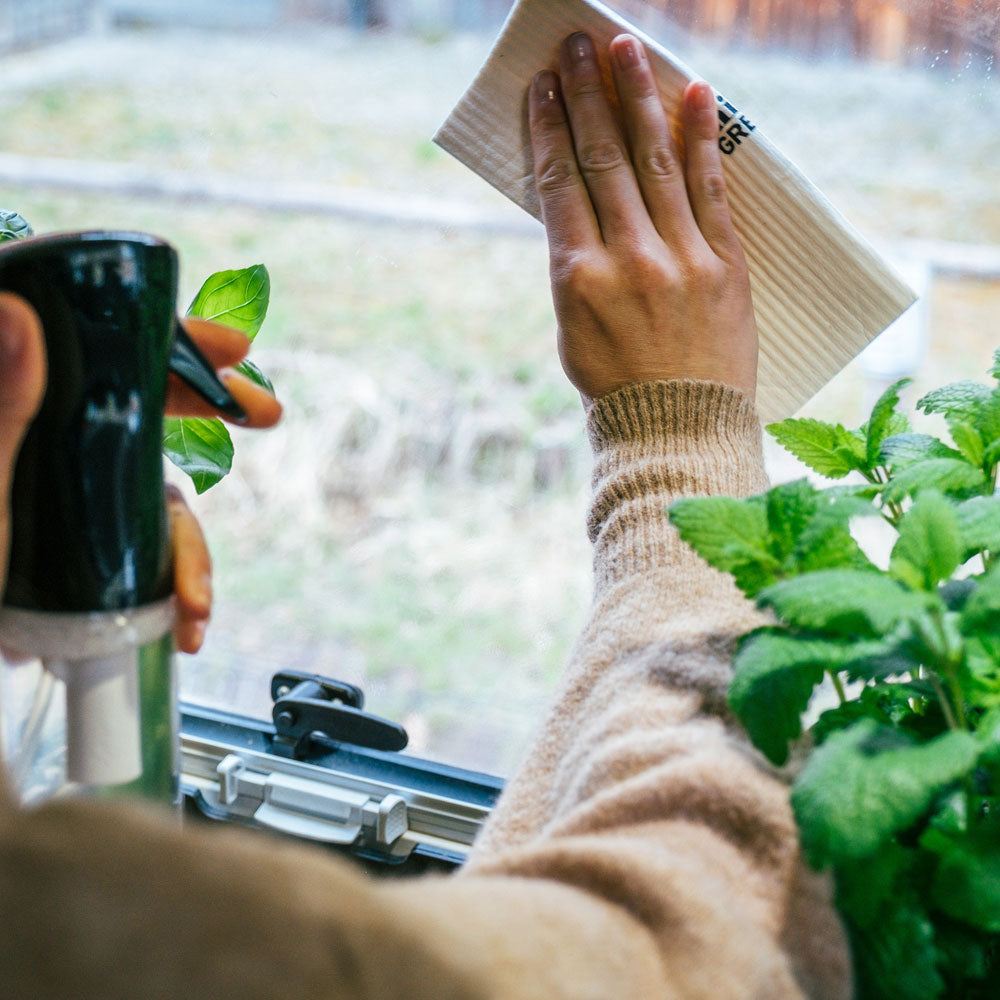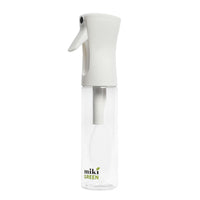 mikiGREEN Duo.Set.Spray. Black or white
A spray bottle for mikiGREEN® kitchen.window.bathroom & floor. And one for mikiGREEN® limescale away.Bathroom & kitchen. With this set, you always have both household cleaners at hand in the perfect dosage. In black and white you can tell them apart at a glance. Now just press the button – and everything is clean.
The 2-piece set mikiGREEN Duo.Set.Spray. includes:
1x mikiGREEN® Miki.Mix.Bottle. in white for mixing and spraying on household concentrates.

1x mikiGREEN® Miki.Mix.Bottle. in black for mixing and spraying household concentrates.
mikiGREEN® Miki.Mix.Bottle.
300ml capacity with a diameter of 52 cm and a height of 251 mm. One spray bottle replaces 18 plastic bottles of conventional cleaner.
Colour: white/black
Material: Recyclable PET.
Sustainability: Made from recyclate. 100% recyclable.
The shipping fee in Germany is EUR 4.99 per shipment. From a goods value of 50.00 euros, shipping within Germany is free of charge, i. H. it is free for you. The delivery time is about 1-7 working days depending on the destination country. orders up to 12.00 p.m. we usually ship the same day, but currently only within the EU. Please note that we are currently not able to ship to packing stations, but only to postal addresses. All Prices, which you can see on our individual product pages, already include the statutory VAT.