mikiGREEN eco.sponge.cloths.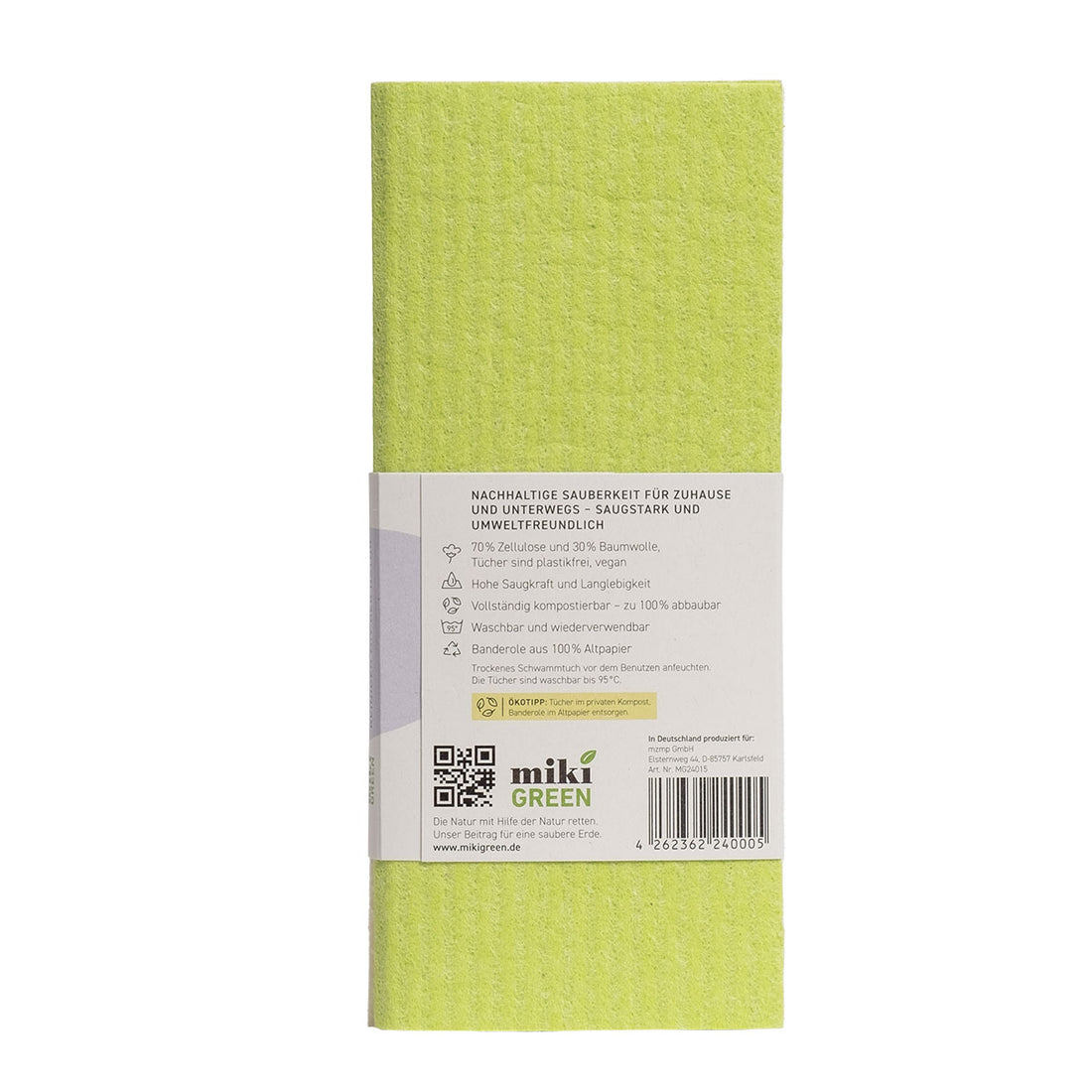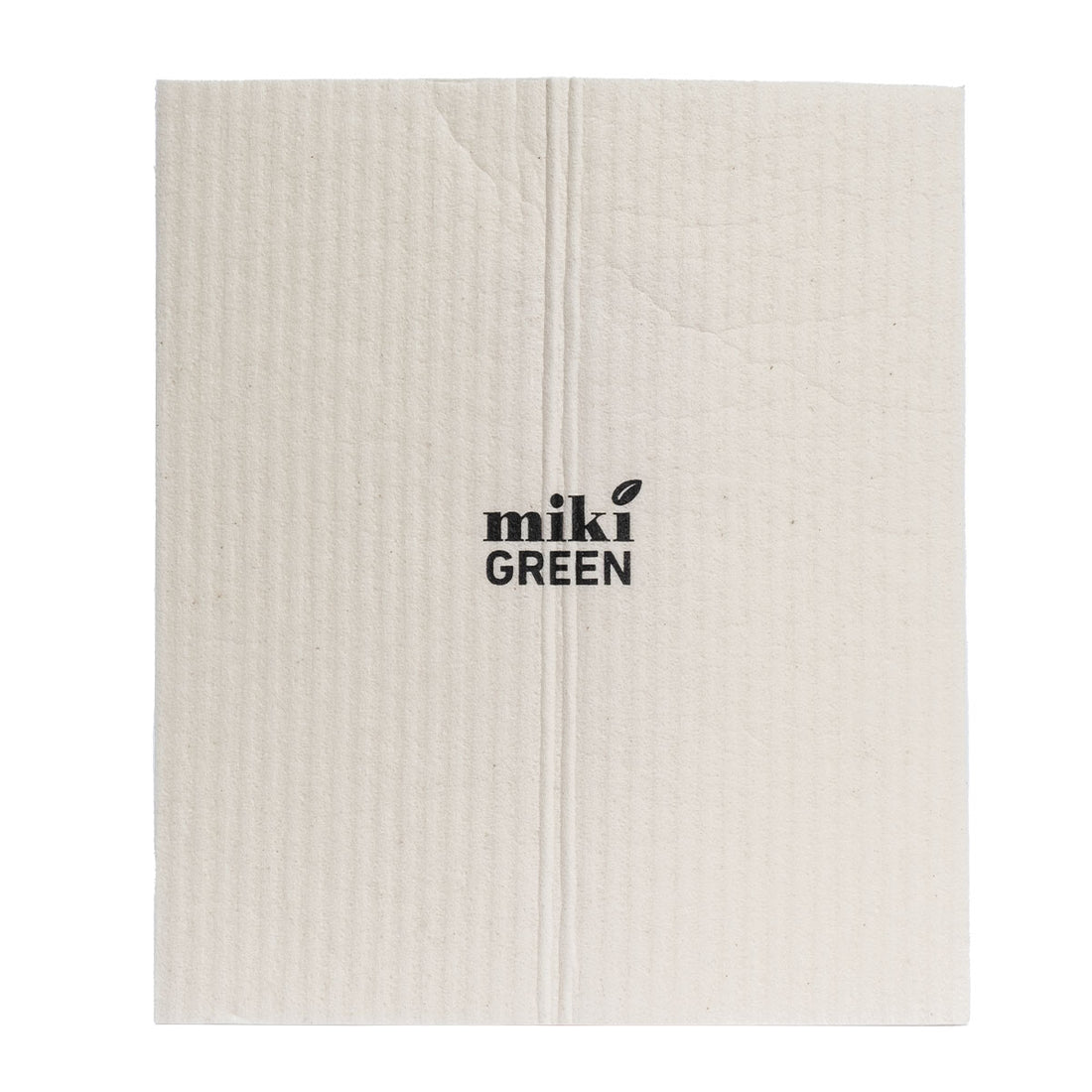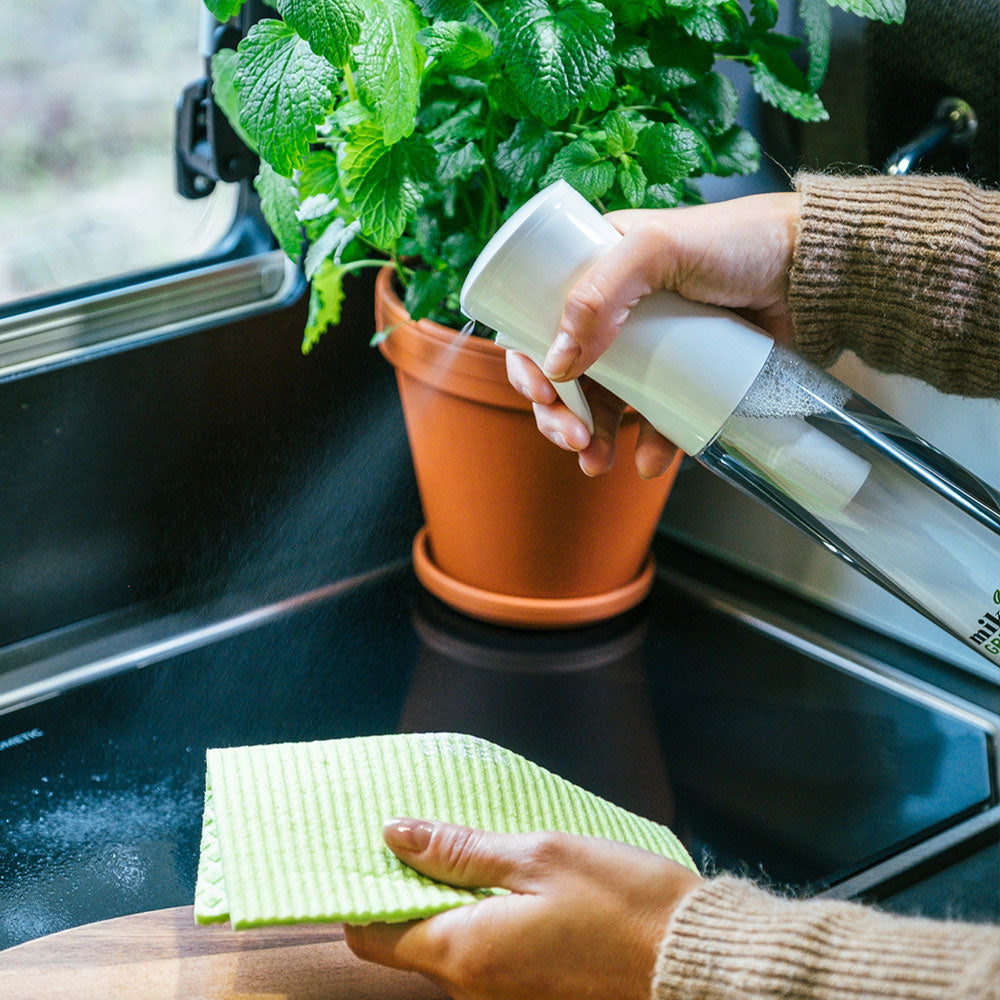 mikiGREEN eco.sponge.cloths.
Highly absorbent and durable sponge cloths in a fresh mikiGREEN® design. Machine washable and ready to use again and again. Made from 100% renewable raw materials and therefore fully compostable.
The vegan mikiGREEN® eco.sponge.cloths. are the perfect addition to our household cleaners. They are also made from 100% renewable raw materials, contain no plastic and are therefore completely biodegradable. However, before you dispose of them at some point, you can clean your home countless times with the absorbent and powerful wipers. For the next use you simply wash them at 95 °C in the machine. Then you are hygienically clean and fresh again. You can find many application examples in our counselor.
Size: 17.0 x 19.5 cm.
Material: towels made of 70% cellulose and 30% cotton. Banderole made from 100% waste paper.
Sustainability: Made from renewable raw materials. Washable and reusable for a long time. Fully compostable.
The shipping fee in Germany is EUR 4.99 per shipment. From a goods value of 50.00 euros, shipping within Germany is free of charge, i. H. it is free for you. The delivery time is about 1-7 working days depending on the destination country. orders up to 12.00 p.m. we usually ship the same day, but currently only within the EU. Please note that we are currently not able to ship to packing stations, but only to postal addresses. All Prices, which you can see on our individual product pages, already include the statutory VAT.
We pay attention to sustainability in all our products. That's why our mikiGREEN® eco.sponge.cloths. are made from renewable raw materials and contain no plastic. They are washable, durable and fully compostable.