mikiGREEN Duo.Set.Fine. 2 parts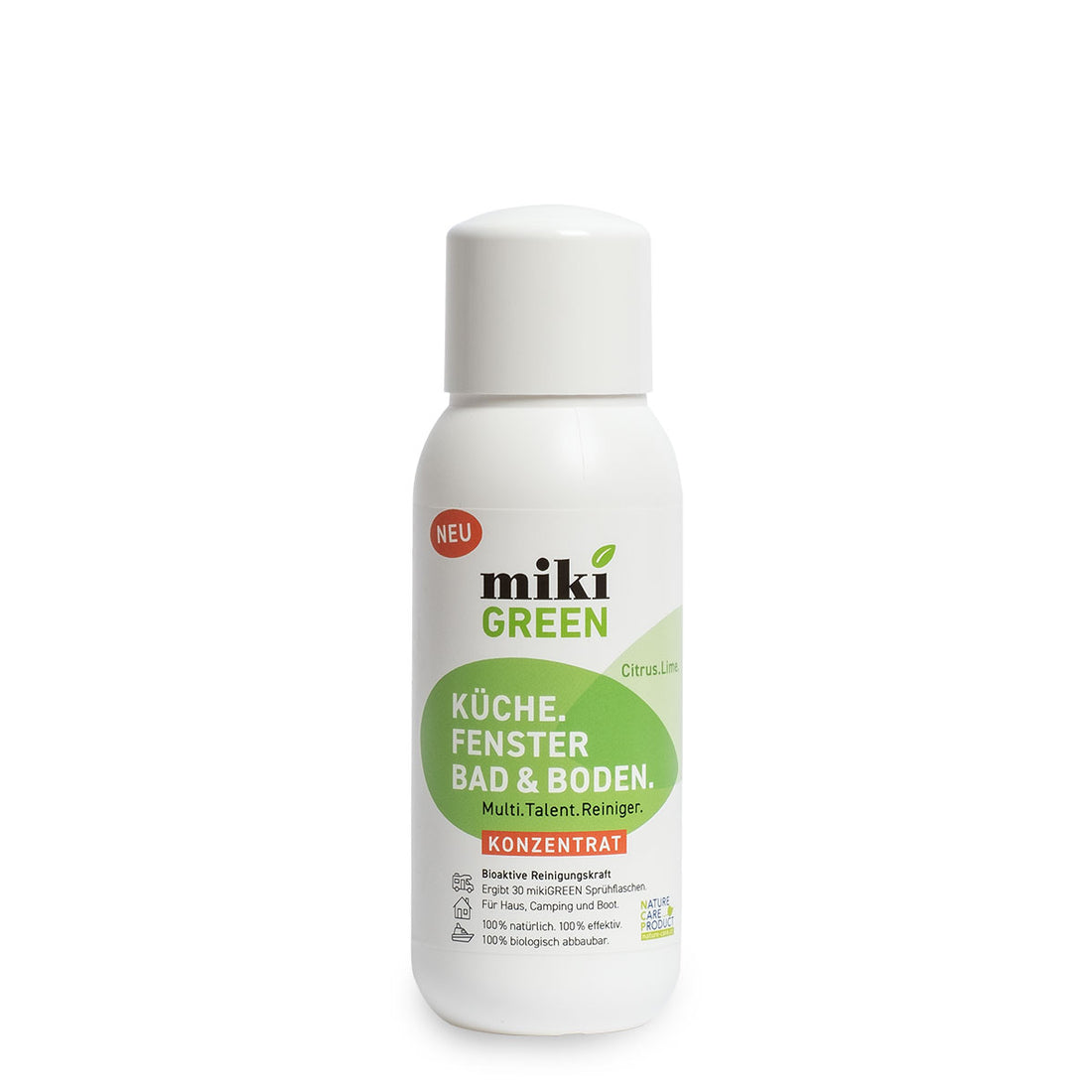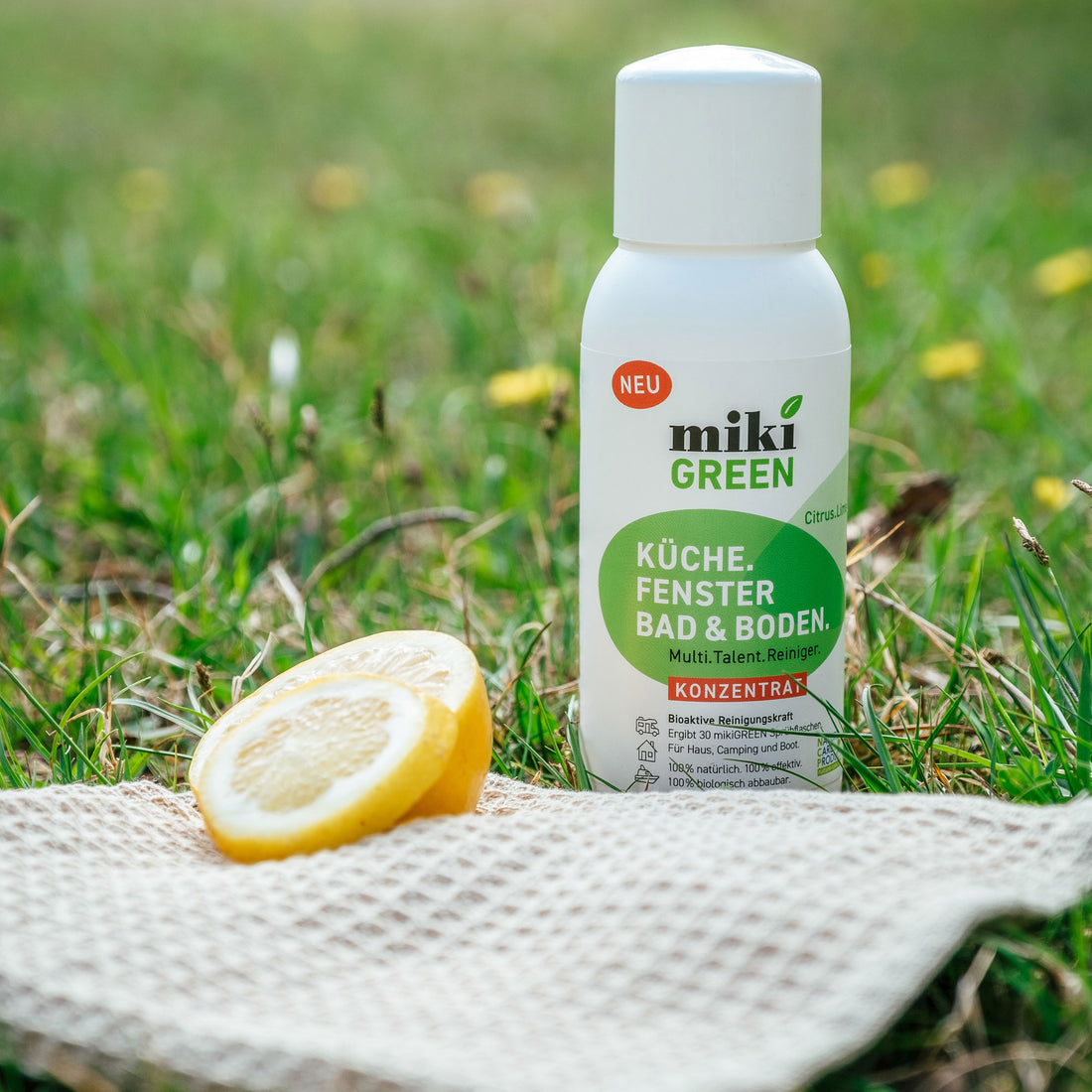 mikiGREEN Duo.Set.Fine. 2 parts
With our all-rounder mikiGREEN® kitchen.window.bathroom & floor cleaner and the right spray bottle, you are prepared for almost anything. A great opportunity to try out the lasting effectiveness of mikiGREEN®. And a good choice to buy that great household concentrate and get a spray bottle at the same time.
The 2-piece set mikiGREEN® Duo.Set.Fine. includes:
1x mikiGREEN® kitchen.window.bathroom & floor. for worktops, tiles, windows, furniture and more.

1x mikiGREEN® Miki.Mix.Bottle. in white for mixing and spraying household concentrates.

mikiGREEN® kitchen.windows.bathroom & floor.
300ml highly effective household concentrate. One bottle gives 9 liters of ready-to-use cleaner. Mixing and application are described on the label.
Ingredients: Active microbial cultures in a nutrient solution with vegetable and mineral
Substances, organic acids and <5% non-ionic surfactants. Natural citrus-lime scent.
Durability: See imprint, 6 months after opening. Store at 5-20°C in a cool and dark place. Use up the finished mixture within 3 weeks if possible.
Hints: Do not mix with other products.
Sustainability: 100% eco-friendly and biodegradable in a few weeks. Completely safe for humans, animals and nature. Free from preservatives, alcohol and microplastics. Bottle recyclable. Developed without animal testing.

mikiGREEN® Miki.Mix.Bottle.
300ml filling volume with a diameter of 52 cm and a height of 251 mm. One spray bottle replaces 18 plastic bottles of conventional cleaner.
Color: white
Material: Recyclable PET.
Sustainability: Made from recyclate. 100% recyclable.
The shipping fee in Germany is EUR 4.99 per shipment. From a goods value of 50.00 euros, shipping within Germany is free of charge, i. H. it is free for you. The delivery time is about 1-7 working days depending on the destination country. orders up to 12.00 p.m. we usually ship the same day, but currently only within the EU. Please note that we are currently not able to ship to packing stations, but only to postal addresses. All Prices, which you can see on our individual product pages, already include the statutory VAT.